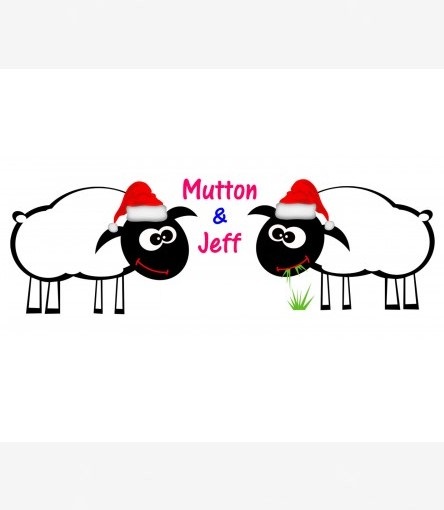 Mutton and Jeff
A nativity for children aged 6-9 years. A mixture of Rock and Jazz themed music + original and very witty script. A traditional Nativity seen through the eyes of Mutton and his best mate Jeff!
There are two main speaking characters - Mutton and Jeff. They are both sheep and have been friends from birth. Jeff is the brains of the operation, and Mutton is not quite as sharp. Mary also has some lines towards the beginning of the production. All other dialogue (66+ Narrator Lines) is designed to be divided between whatever forces you have available
A traditional Nativity setting with a manger, bale of hay and lots of animal costumes would work fine.
This Nativity has been performed many times by numerous schools and has always received glowing reviews. Please use info@lexana.co.uk to make enquiries. Listen to demos of the songs below.