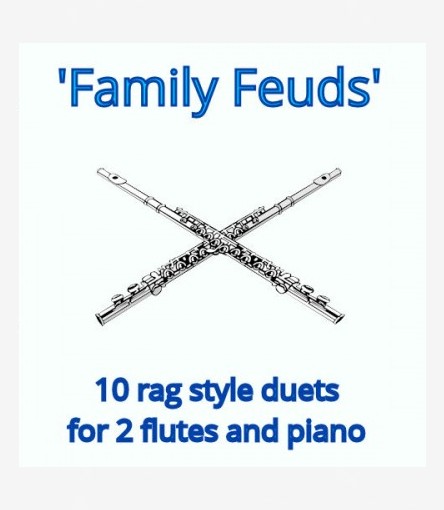 Family Feuds
Family Feuds 10 Rag style duets for 2 Flutes + optional Piano with chord symbols. Easy optional piano accompaniment which is also supplied as mp3 backing tracks.
Level: Intermediate/Advanced
Duration: c.18 minutes
These duets are light-hearted and great fun. Also they are designed to be performed with or without piano.
Listen to a couple of excerpts below.
Lena's Leap
Hannah Bannanna